There are things about well-being and living whole and well that we can figure out and depend on that will optimize our state of aging and living well".
LaShanna's greatest motivation is helping people get in touch with how to take care of their bodies in a more natural way, using holistic therapies. She is trying to change the mindset of how people approach looking at their overall health and wellness. For years she's helped me see that food can either be my medicine or my poison. She's a big proponent of being mindful how the season of life that you're in so you can move your body appropriately for the season of life that you're in.  I hope you'll enjoy our conversation.
About LaShanna:
LaShanna holds a BS in Liberal Arts and is certified in Natural Health, Holistic Health, Herbalism, Endocannabinoid System, Sports Nutrition, and Functional Nutrition. She is anti-diet culture and is on a quest to help her clients establish healthy relationships with food, life, body, and well-being.
Don't forget to leave us a comment below about how this conversation helped you think about copy and why it's so important that you budget for it in all your future projects.
What You'll Learn on This Episode:
How she got into doing wellness work.

How my childhood connects me to LaShanna's work.

New ways of thinking about how we can gain access to the foods we need. 

Her philosophy and approach to health and wellness.

What she is doing today to help her thrive.

What you must leave room for in your life.
Listen to the Episode:
In this episode of the Dream + Thrive Podcast I have a conversation with wellness advocate, health and wellness coach, and my personal naturopathic healer, LaShanna Leonard Moore about what it means to live holistically well in today's diet-obsessed culture so you can thrive in the body that you've been given.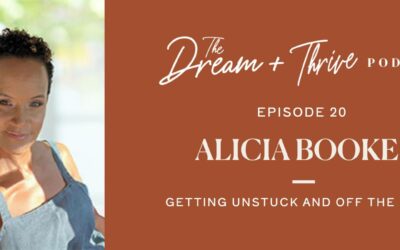 Are you living the life you always imagined? Especially as a high-performing woman? I believe that every person deserved to live an authentic and...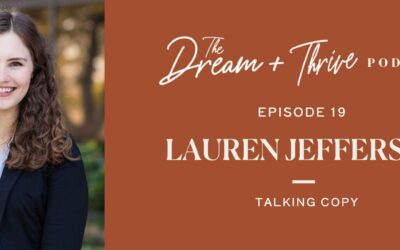 Copywriters are to me who teachers are to Oprah. I believe every business can benefit from having a great copywriter. It's one of the reasons I...