Are you living the life you always imagined? Especially as a high-performing woman?
I believe that every person deserved to live an authentic and joyful life. But getting to that point is not always easy, sometimes you need a little help to get there. That's where my friend Alicia Booker comes in. As a transformational coach, she helps her clients get unstuck and live more authentically, especially high-performing women. She shares very transparently how and why she created the Getting Off the Porch framework and how coaching can help women find their own path to happiness, even if it looks imperfect.
About Alicia:
Alicia's greatest motivation is helping people live full and authentic lives.  She is a best-selling author, speaker, and coach.  Her style of coaching is honest and nurturing, while also challenging and motivational.  She believes, that "we can't change what has happened to us in our past, but we can change the outcome and how we choose to view it."  Through question asking and discovery, clients create a new outcome to old stories.
Alicia is a featured author in "The Wisdom of Midlife Women 2" a #1 Amazon Bestseller in several personal growth categories.  She also published her first memoir, Getting off the Porch in 2017 where she shares in-depth her own journey to living in truth and authenticity.  She has been featured in panels, keynotes, and various podcasts where she shares gems to motivate and inspire others to do the work and "get off the porch".
Alicia is a  Certified Personal/Executive Life Coach and also holds a Master's Degree in Counseling.  She is currently the owner of Getting off the Porch, LLC and is also a Coach Training Specialist at Headspace Health.
Don't forget to leave us a comment below about how this conversation helped you think about copy and why it's so important that you budget for it in all your future projects.
What You'll Learn on This Episode:
One of the biggest struggles high-performing and successful women in their late 30's – 50's have in the world today.

Why you need a tribe.

Why it's important to walk through life open to connection.
Listen to the Episode:
In this episode, I have an honest conversation with the creator of the Getting Off the Porch framework, Alicia Booker, a transformational coach who helps her clients get unstuck so they can live, authentic and fulfilling lives.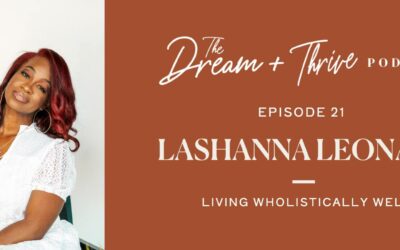 There are things about well-being and living whole and well that we can figure out and depend on that will optimize our state of aging and living...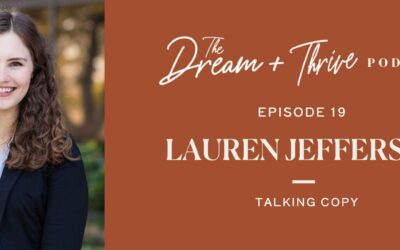 Copywriters are to me who teachers are to Oprah. I believe every business can benefit from having a great copywriter. It's one of the reasons I...